Hire Professional Team of Couch Cleaning Ascot Vale and Get Your Couch Spotless
When it comes to getting your couch spotless in Ascot Vale, there's no better choice than hiring a professional team of couch cleaners. Our Couch Cleaning Ascot Vale dedicated experts are equipped with the skills and knowledge to tackle even the toughest stains and dirt, leaving your couch looking impeccably clean.
With our meticulous attention to detail and state-of-the-art cleaning techniques, we will ensure that every nook and cranny of your couch receives a thorough cleaning.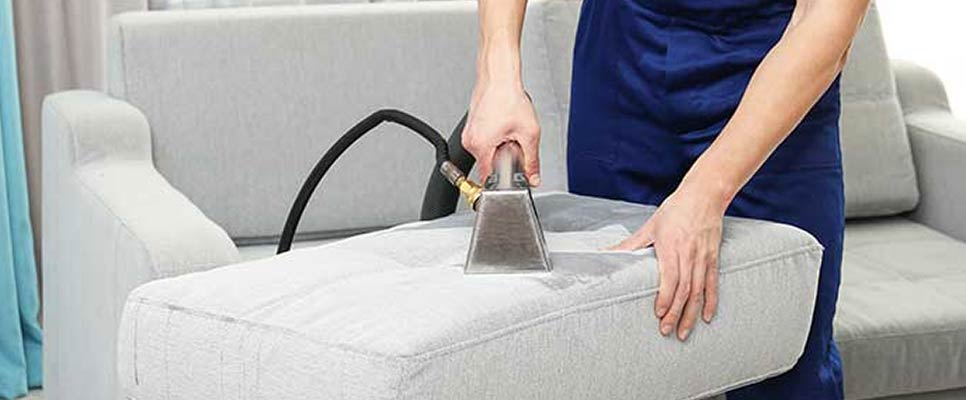 But don't worry – if you're in Ascot Vale and need professional sofa cleaning services CBD Couch Cleaning has got you covered. Our team of skilled professionals specializes in various services such as steam cleaning, sanitization, stain removal, and more. We provide affordable services without compromising on quality, ensuring excellent world-class cleaning results that will leave your sofa looking as good as new.
Upholstery Cleaning Services We Offer
Couch Cleaning And Protection Services We Provide In Ascot Vale
Sofas come in a lot of different designs. Plus are made up of different fabrics. Along with different colours and textures. All this differentiates them in different ways to be cleaned properly. This is extremely important. A professional knows these specific conditions. A proper inspection followed by deep steam is included in the couch cleaning Ascot Vale process. Furthermore, we ensure applying the most effective treatment. This ensures the best results.
Our professional sofa cleaners provide complete stain removal. Moreover, we use eco-friendly cleaning solutions. Along with advanced and completely safe techniques for stain removal, we ensure the results be a clean look on your couch. Our quick procedure saves you a lot of energy, time and effort.
3] Leather protection
Leather demands regular basic cleaning. Surely regular brushing is going to get rid of soil and dirt on the couch. But for shiny maintenance, you need a professional. A leather couch needs a cleanup professionally done at least twice a year. Our experts also provide leather protection services. This technique is used for leather couches specifically.
4] Fabric sofa cleaning
Our sofa cleaning Ascot Vale experts clean all types of fabrics with specially designed solutions for cleaning. Specific fabrics need specific treatments. And we got it covered. From fabric stain removal to mould removal, our cleaning team always delivers the best results. Plus, we ensure the fabric is thoroughly cleaned and disinfected from nasty germs and bacteria.
5] Sofa mould removal
Sofas are very easily susceptible to black mould. The fungus appears as a black mass of cotton layered all over the couch. They are hazardous and cause allergies and potential diseases. Their spores spread easily. Our cleaning experts use commercially safe products to kill the black mould. This ensures a future attack from the black fungus. Hence, get rid of them once and for all.
Our Upholstery Cleaning Procedure
1] Inspection: This is an essential first step. This provides information on the further procedure.
2] Vacuuming: A thorough row vacuuming is done to ensure the removal of any dust and dirt from the sofa.
3] Stain treatment: This step ensures any harsh stain removal. Therefore giving a fresh look to the sofa.
4] Steam cleaning: This step is done after inspecting to ensure the sofa is cleaned completely from within.
6] Drying: After steam cleaning, the sofa is quickly dried to prevent any damage.
7] Deodorizing: This last step ensures a fresh-smelling-cleaned sofa for you to enjoy.
Our Professionals Serve All These Nearby Areas
Reasons To Choose Us
CBD Couch Cleaning Ascot Vale is an affordable cleaning service provider.
High-quality cleaning agents are used.
Additionally, our team is highly experienced plus result-oriented.
Moreover, our services are available all over Ascot Vale.
Our services are available for bookings 24×7.
Also, we are working on weekends and public holidays.
Get in touch with our team of local couch cleaners that have been working in this profession for over a decade. Our professionals have received the training and honed the skills for professional couch cleaning. Thus, offering the best results for couch cleaning. Do not search anymore, we are what you are looking for. Ring our toll-free number now!
FAQs
Can you clean throw pillows and cushions too?
Yes, professional cleaners can clean throw pillows and cushions to match your couch.
What should I do if my couch is water-damaged?
Contact a professional cleaner immediately to assess the damage and prevent further issues.
Do I need to move my couch before cleaning?
You may be asked to move smaller items from around the couch, but the cleaning professionals will handle the main task.
Upholstery Cleaning
Call us on 03 6145 0084 Same Day Couch Cleaning Services
Location:Ascot Vale, 3032,Victoria, Australia.