Get Your Couch Cleaned by Professionals in Yarraville
Don't settle for anything less than professional couch cleaning in Yarraville. At CBD Couch Cleaning, we have a team of experienced professionals who are dedicated to delivering exceptional results.
We understand that your couch is a significant investment and a central piece of furniture in your home, which is why we treat it with the utmost care and attention.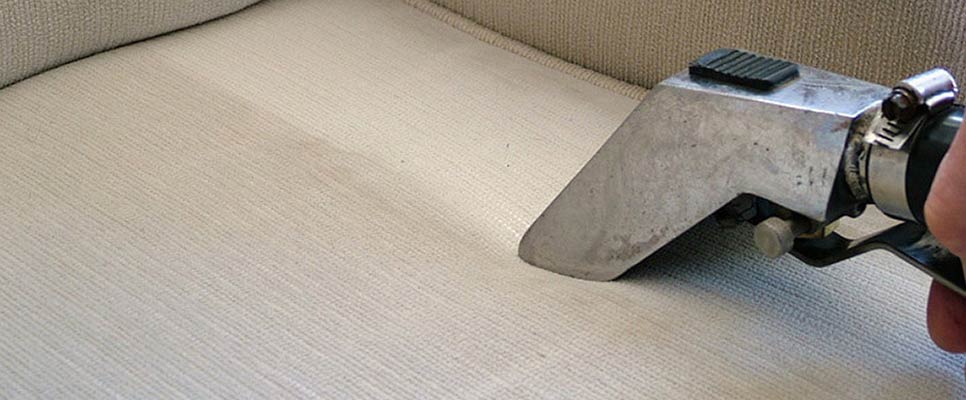 Reliable and Affordable Upholstery Cleaning for All Fabrics
We specialize in cleaning various types of upholstery fabrics with professional care.
Wool Upholstery – Wool is a natural fibre that needs delicate cleaning to maintain its shine and prevent odour after getting wet.
Cotton Upholstery – While cotton is durable, it needs professional cleaning to avoid wrinkling.
Silk Upholstery – Silk is a luxurious and expensive fabric that needs expert cleaning to maintain its beauty.
Polyester Upholstery – Polyester is economical, durable, and easy to clean, making it ideal for outdoor settings.
Rayon Upholstery – Rayon is a strong, durable fabric that needs professional care to avoid wrinkles.
Velvet Upholstery – Velvet is a synthetic fibre that looks luxurious and feels soft, but it requires professional cleaning to maintain its delicacy.
Microfiber Upholstery – Microfiber is an inexpensive and soft synthetic fabric available in various colours, styles, and textures, requiring delicate cleaning.
Acrylic Upholstery – Acrylic is a synthetic fibre commonly used for informal settings, easy to maintain, and suitable for outdoor settings.
Olefin Upholstery – Olefin is a durable, long-lasting synthetic fibre highly resistant to wear and tear.
Linen Upholstery – Linen is an eco-friendly and inexpensive natural fibre that requires professional cleaning to maintain its softness and durability.
Leather Upholstery – Leather is highly resistant to wear and tear and easy to clean, making it perfect for pet lovers.
Our Services
A Guide to Getting Your Upholstery Clean
When it comes to upholstery cleaning, our team of professionals follows a meticulous process to ensure optimal results. Here's a step-by-step breakdown of what we do:
Inspection: Our team thoroughly inspects the upholstery to identify the fabric type and assess its condition. Based on our findings, we determine the appropriate cleaning method and products to use.
Testing: Before proceeding with the cleaning, we conduct a few tests on a small, inconspicuous area to make sure that the products we use won't damage the upholstery.
Cleaning: Using specialized solutions and equipment, we proceed with the cleaning process. Our team takes care to ensure that the fabric is not damaged during this stage.
Protection: Once the cleaning is complete, we apply a protective solution to the upholstery. This helps to keep the fabric looking and feeling its best, while also protecting it from wear and tear.
Drying: We let the upholstery air dry for a few hours and then conduct a final inspection to ensure that it looks and feels great.
By following this comprehensive process, we're able to provide our clients with high-quality upholstery cleaning services that leave their furniture looking and feeling like new.
All Nearby Areas We Serve
Why We Are Best Among All
Here are some compelling reasons why you should choose our services:
24/7 Customer Support: Our customer support team is available round the clock to answer any queries you may have and assist you in making bookings.
Environment-Friendly Solutions: We use eco-friendly cleaning methods that are safe for both you and your pets. Our cleaning agents are non-toxic and do not harm the environment.
Same-Day and Emergency Services: We understand that unexpected spills or stains on your couch can be stressful. That's why we offer same-day and emergency services to cater to your urgent cleaning needs.
Affordable Services: Our company offers the best couch cleaning service packages at affordable rates without compromising on quality.
Local Professionals: Our team of professionals is located near you, which means we can quickly assist you whenever you need it.
Choose us for your couch cleaning needs and experience top-notch service that is affordable, safe, and reliable. Contact us today to book an appointment.
FAQs
What should I expect after my couch has been cleaned?
After cleaning your couch, expect a fresh look and scent, but allow ample drying time, especially after steam cleaning—best to avoid use for 24 hours.
What are some of the most common couch cleaning stains?
Some of the most common couch cleaning stains include Food and drink spills, Pet stains, Ink stains, Grease and oil stains, Blood stains, and more.
How often should I have my couch cleaned?
Professional couch cleaning is typically advised every 12-18 months. However, for households with pets, children, or heavy use, more frequent cleaning may be necessary.
Upholstery Cleaning Yarraville
Call us on (03) 6145 0084 Same Day Couch Cleaning Services
Location: Yarraville, 3013, Victoria, Australia