Get Professional Couch Cleaning Results, Hire CBD Couch Cleaning Melbourne
 Do you have a leather or fabric couch in your home and are struggling with its cleaning? We understand how difficult it is to keep your couches clean, especially if you have children and pets. That's why CBD Couch Cleaning Melbourne is here to help. Our leather and fabric couch cleaning service is designed to help homeowners tackle the toughest stains and dirt on their couches. We use high-quality products and techniques to ensure that your couches look like new after our service. So don't hesitate to get in touch with us today for all your couch cleaning needs!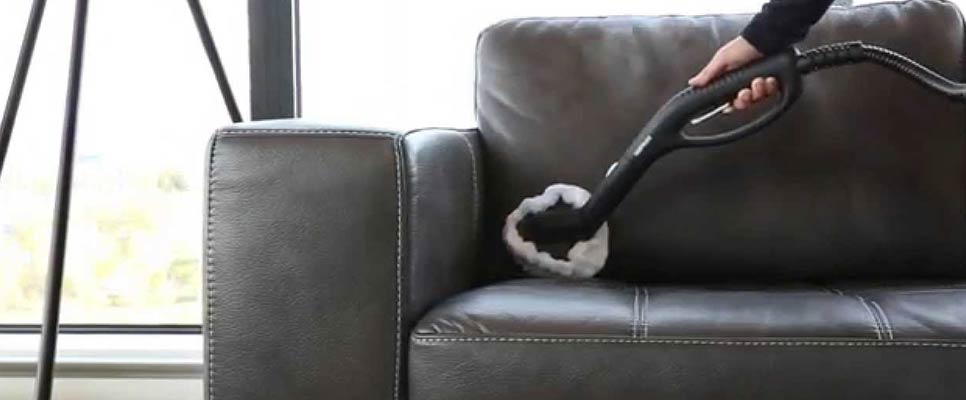 Our Services
How You Can Do Fabric Couch Cleaning?
Cleaning fabric couches are an important part of maintaining the look and feel of your furniture. But it can be a daunting task if you don't know what to do. Here are some easy steps that you can follow to make sure that your fabric couch is always looking its best:
Vacuum the couch.
Use a fabric conditioner on a damp cloth to clean and dry the material, paying particular attention to any areas that are stained or have wrinkles.
Make sure that you are using a dust mop with soft bristles and not a hard brush, which will cause more wear on your couch.
Spot clean stains or spills with a cloth dampened with water and mild soap.
Use a vacuum cleaner to get rid of large debris or dust bunnies.
Our Effective Cleaning Procedure For Leather Couch
Cleaning a leather couch is an important task that requires special attention. It can be daunting for many people, but if you hire our professional couch cleaning services, you can get easy cleaning services.
We vacuum the couch and check its requirements.
We pretreat the couch and remove stains from the couch.
Then, we steam clean or dry clean according to the leather type and your service priority.
We dry them and deodorize the couch and then let it dry.
After getting your booking on Leather and Fabric couch cleaning, we will cover everything from prepping the surface, using the proper cleaning solutions, and finishing up with a few tips for keeping your couch clean in the future. So, call us and get a discount on the booking of Leather and Fabric couch cleaning.
When You Should Hire a Professional For Leather and Fabric Couch Cleaning
There are following signs and by considering them you can decide when you should call our professional couch cleaners.
Seeing pet fur on the couch can be an unpleasant sight, but it doesn't have to stay that way. With a quick call to our expert upholstery cleaners, you can have your couch looking like new again in no time. Professional cleaners use specialized tools and techniques to remove pet fur and other debris from your furniture, leaving it looking clean and fresh. Don't let pet fur linger on your couch – make the call today for a clean and comfortable living space.
We all want to keep our couches looking as good as new. But unfortunately, accidents can happen and stains can appear on our beloved furniture. If you see any stains on your couch, don't wait for them to get worse – call us right away for Leather and Fabric couch cleaning or couch stain treatment.
When you notice stains and odours, you can hire us. We specialize in cleaning and restoring couches of all shapes and sizes. Our team of experienced professionals knows exactly how to remove even the toughest stains and odours from your sofa without damaging the fabric or colour.
Allergies can be a nuisance and can cause major discomfort to those affected. One of the most common places to experience an increase in allergies is on the couch. If you notice an increase in allergies when sitting on your couch, it's important to call in our professionals for help. Our professional upholstery cleaner will be able to assess the situation and provide you with the best advice and solutions for managing your allergies.
Faded Colour of Your Upholstery
The faded colour of your couch happens when dirt and dust stuck on the couch. It is also a sign that you need Leather and Fabric couch cleaning. So, don't let the dirt and dust ruin your furniture – give us a call today and we'll be sure to take care of it for you.
Our staff have Certificate III in Cleaning Operations.
Melbourne Nearby Locations Where We Serve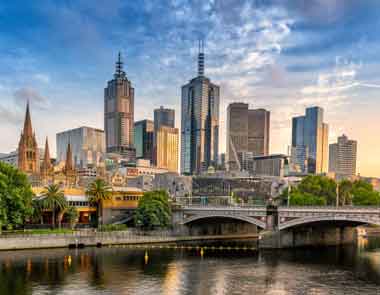 CBD Couch Cleaning Melbourne
Location :-
A9/301 King Street Melbourne, VIC 3000
Hours of Operation : Mon-Sun 6:00 am-9:00 pm
Costumers Rating (116)
Testimonials
"Hi, I am Marc. I have been in connection with this company for many years. Are you looking for a professional couch cleaning service in Melbourne? Look no further than CBD Couch Cleaning Service! They are the best service provider for couch cleaning in the area, and I am always impressed with their services.
"Adam, my couch was starting to look a bit dirty and I was worried about the state of my upholstery. I decided to search for a couch cleaning service in my area, and I am so glad that I found CBD Couch Cleaning. They did an amazing job cleaning my couch, and it looks brand new again! The service was very affordable, and they were able to come out to my house on short notice. I would highly recommend this company.
"Mathew, I have many couches and upholsteries at my home and I often call experts from this company to clean them. You can also trust this company for couch cleaning services in Melbourne. This team keeps on pushing itself to serve its customers in the best way.
Reviews
Recommended Company
I recently used a CBD Couch Cleaning service, and I'm thrilled with the results. The team was professional and punctual. What's even better is their commitment to eco-friendly products. Highly recommended!
Great At Work
The couch was looking a bit worse for wear, but after this couch cleaning service got to work, it looks like new again. They were very careful and thorough, and I can't believe how much better my couch looks now.
Professional Couch Cleaning
I was looking for a professional couch cleaning service and found this team. You should also look no further than CBD Couch Cleaning service. They did an amazing job cleaning my couch and I was happier with the results.
Reach Here
CBD Couch Cleaning Melbourne
Location: Melbourne VIC 3000
Call us at @03 6145 0084