Call CBD Couch Cleaning Today for a Free Quote on Your Upholstery Cleaning
Contact CBD Couch Cleaning today and receive a free quote for your upholstery cleaning in Brunswick. Our dedicated team is ready to assist you in restoring the cleanliness and freshness of your furniture. Whether you have a couch, sofa, or any other upholstered item, we provide comprehensive cleaning solutions tailored to your specific requirements.
Our experienced professionals will assess the condition of your upholstery and provide an accurate estimate, ensuring transparency and no hidden costs.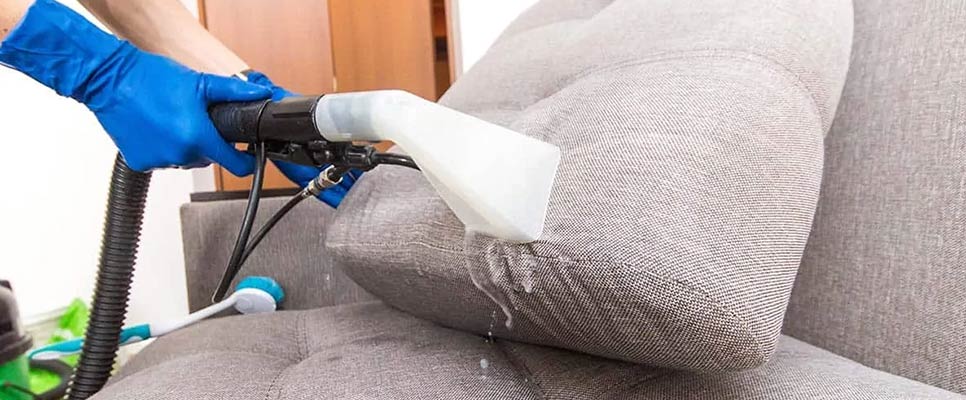 We offer a range of professional upholstery cleaning in Brunswick services, ensuring that your upholstery is left spotless and smelling fresh. You can contact us at 03 6145 0084 whenever you require our services. Trust us to take care of your couches and other upholsteries, and we guarantee to deliver outstanding results.
Expert Upholstery Cleaning for a Variety of Items
We provide professional cleaning services not only for couches but also for a range of upholstered items.
Fabric & Leather Couch Cleaning: We have a varied couch cleaning process, depending on the type of fabric. We use different cleaning methods for microfiber and leather to ensure durability, prevent wear and tear and protect the material.
Lounge Cleaning Service: Our lounge cleaning services cater to sofas, chairs, furniture, and other upholstered items. Our experts are experienced in cleaning different types of upholstery fabrics, ensuring quality services.
Office Chair Cleaning: Our experts are skilled in providing reliable and trusted cleaning services for both residential sofas and office chairs.
Microfiber Cleaning Service: We understand the delicacy of microfiber and provide eco-friendly and gentle cleaning services. Our professionals use soft materials and best practices to ensure high-quality microfiber cleaning.
Upholstery Cleaning Services That Will Leave You Feeling Relaxed
We take pride in providing extensive upholstery cleaning services that have helped numerous clients protect their expensive and luxurious couches from getting ruined. Our clients admire our versatile couch cleaning services in Brunswick for their effectiveness and efficiency. Here are the services we offer:
Couch Stain Removal: We understand that stain removal is a common request from our clients. Our expert professionals are equipped to handle stain removal from couch upholstery, taking into account the fabric type and condition of the couch.
Couch Steam Cleaning: Our company offers couch steam cleaning services to deep clean dirt, stains, and spots without damaging the fabric. It is the easiest and fastest way to clean couches and remains in demand.
Couch Odour & Mould Removal: We have the required expertise and equipment to remove mould, mildew, and germs that can cause foul odours. Our team follows the best cleaning practices to ensure effective removal and eliminate any odour-causing entities.
Couch Shampooing: Shampooing is applicable for certain upholstery fabrics only. Our team inspects the couch and then decides to use the shampooing process while taking necessary precautions to avoid any damage.
Couch Scotchgard Protection: Our professionals provide couch Scotchgard protection to prevent further damage. With proper care and maintenance, Scotchgard can prevent the upholstery from dirt and stains, making it a necessary step.
Couch Dry Cleaning: We offer couch dry cleaning services for upholstery fabrics that are prone to wrinkles and shrinking. Our team inspects the couch and fabric type, such as silk, wool, velvet, and others, to determine the appropriate cleaning method.
Couch Pet Odour Removal: Pets playing on couches and sofas can cause them to smell over time. Our professionals are equipped to ensure the permanent elimination of foul pet odours from your couches, providing you with peace of mind.
Choose our comprehensive upholstery cleaning services to restore your couches and protect them from damage.
Types Of Upholstery Our Professional Experts Clean
Modern Upholstery Cleaning
Three Seater Sofa Cleaning
Cabriole Sofa Cleaning
Lounge Cleaning
Armchair Cleaning Cleaning
White Leather Couch Cleaning
Two Seater Upholstery Cleaning
Microsuede Couch Cleaning
Linen Upholstery Cleaning
Sectional Upholstery Cleaning
Throw Pillow Sofa Cleaning
Chesterfield Sofa Cleaning
Ottoman Cleaning Cleaning
Microfibre Couch Cleaning
Corner Skirt Panel Cleaning
Lawson Sofa Cleaning
Camelback Sofa Cleaning
Dining Chair Upholstery Cleaning
Couch Arm Cleaning
Recliner Cleaning
Leather Upholstery Cleaning
Tuxedo Upholstery Cleaning
Patterned Cotton Upholstery Cleaning
Side Skirt Couch Cleaning
A Comprehensive Guide to Our Upholstery Cleaning Process
When it comes to upholstery cleaning, our team of professionals follows a meticulous process to ensure optimal results. Here's a step-by-step breakdown of what we do:
Inspection: Our team thoroughly inspects the upholstery to identify the fabric type and assess its condition. Based on our findings, we determine the appropriate cleaning method and products to use.
Testing: Before proceeding with the cleaning, we conduct a few tests on a small, inconspicuous area to make sure that the products we use won't damage the upholstery.
Cleaning: Using specialized solutions and equipment, we proceed with the cleaning process. Our team takes care to ensure that the fabric is not damaged during this stage.
Protection: Once the cleaning is complete, we apply a protective solution to the upholstery. This helps to keep the fabric looking and feeling its best, while also protecting it from wear and tear.
Drying: We let the upholstery air dry for a few hours and then conduct a final inspection to ensure that it looks and feels great.
By following this comprehensive process, we're able to provide our clients with high-quality upholstery cleaning services that leave their furniture looking and feeling like new.
Our Professionals Serve All These Nearby Areas
How to Find a Reliable and Affordable Professional Couch Cleaner in Brunswick
Here are some compelling reasons why you should choose our services:
24/7 Customer Support: Our customer support team is available round the clock to answer any queries you may have and assist you in making bookings.
Local Professionals: Our team of professionals is located near you, which means we can quickly assist you whenever you need it.
Affordable Services: Our company offers the best couch cleaning packages at affordable rates without compromising on quality.
Environment-Friendly Solutions: We use eco-friendly cleaning methods that are safe for both you and your pets. Our cleaning agents are non-toxic and do not harm the environment.
Same-Day and Emergency Services: We understand that unexpected spills or stains on your couch can be stressful. That's why we offer same-day and emergency services to cater to your urgent cleaning needs.
Choose us for your couch cleaning needs and experience top-notch service that is affordable, safe, and reliable. Contact us today to book an appointment.
FAQs
Can you clean upholstery with mould or mildew?
Yes, we have techniques to treat and remove mould or mildew from upholstery.
Do you provide free quotes for upholstery cleaning services?
Yes, we offer free quotes based on the type and condition of your upholstery.
What cleaning methods do you use?
We use various methods, including steam cleaning, dry cleaning, and eco-friendly options based on your upholstery type.
Upholstery Cleaning
Call us on (03) 6145 0084 Same Day Couch Cleaning Services
Location:Brunswick, 3056, Victoria, Australia.