Elevate Your Living Space: Couch Cleaning in Northcote
Your couch is not just a piece of furniture; it's a place of comfort and relaxation where cherished moments are shared. Over time, daily use can lead to dirt, stains, and unpleasant odors, detracting from its charm. Our expert Couch Cleaning in Northcote are here to restore your couch's beauty and freshness. With skilled technicians and advanced cleaning techniques, we effectively eliminate embedded grime and tough stains, leaving your couch looking and feeling rejuvenated. Experience the joy of a clean and inviting couch that complements your living space perfectly. Trust us to provide the care your couch deserves with our top-notch cleaning in Northcote.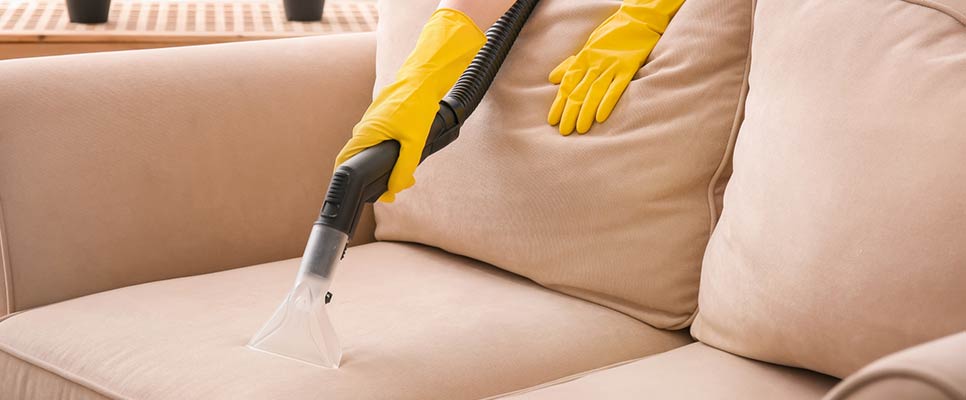 With our same-day service, we will promptly arrive at your location in Northcote and tackle the cleaning process without delay.
Why Professional Upholstery Cleaning Services Are Essential
Maintaining upholstery in the long term is no joke. They need periodic cleaning and maintenance to last long.
Professional couch cleaning Northcote services help with upholding quality, charm, and delicacy.
In addition, a professional couch cleaning service will keep the scratches, dirt, moulds, and mildew away from it.
Professional expertise and experience assure longevity and keep it fresh.
Our Services
Unveiling Our Expert Upholstery Cleaning Process
We are experts in cleaning different types of upholstery fabrics.
Cotton Upholstery- It's one of the widely used natural fibres for upholstery; durable, yet needs professional care to prevent wrinkling.
Wool Upholstery- A natural fibre; that can leave odour after getting wet; it requires professional care to protect with delicacy and shine.
Silk Upholstery- Truly one of the most luxurious and expensive upholstery fibres; needs professional cleaning to maintain its beauty.
Leather Upholstery- Highly resistant to wear & tear; it's the best upholstery fibre for pet lovers, and very easy to clean.
Velvet Upholstery- A synthetic fibre, durable, soft, and luxurious looking, and needs professionals to maintain its delicacy and charm.
Polyester Upholstery- Best suitable for outdoor settings, economical, soft, durable, and easy to clean microfiber.
Microfiber Upholstery- A synthetic fabric made up of fine fibres, soft, available in various colours, styles, and textures, and inexpensive.
Linen Upholstery- A natural fibre, resistant to wear and tear, soft, durable, eco-friendly, and inexpensive; it requires professional cleaning.
Acrylic Upholstery- A synthetic fibre, easy to maintain, commonly used for informal settings, and can be used in outdoor sitting areas.
Rayon Upholstery- It was made to imitate the qualities of silk, cotton, and linen; strong, durable, yet prone to wrinkles.
Olefin Upholstery- A synthetic fibre, sustainable for the long term, durable, and highly resistant to wear and tear.
Our Professional Upholstery Cleaning Process
Our professionals for upholstery cleaning services in Northcote arrive at the place to inspect the couches and other upholstery that requires cleaning services.
The professionals inspect thoroughly and run some tests to determine the right cleaning procedure to remove dirt and pathogens based on the upholstery condition.
Next, the couch gets cleaned using various solutions while maintaining the fabric from being damaged.
The couch protection is applied for smooth cleaning and protecting couches from wear, tear, scratches, and dirt.
In the end, upholstery is left alone for a few hours to complete the drying process, followed by a final inspection.
All Nearby Areas We Serve
We use the latest and most effective cleaning methods
Same-Day and Emergency Services Available – The clients can book couch cleaning Northcote services for same-day and emergency purposes.
24*7 Customer Support – Customers can call us 24*7 hours to clarify their doubts and make bookings.
Environment-Friendly Solutions – Our couch cleaning methods will not harm clients or pets at all.
Affordable Services – The company provides the best packages at affordable rates for couch cleaning with quality. 
Local Professionals – Our professionals are near you, so we will be available to support you quickly for assistance.
FAQs
Do you clean a fabric couch? 
Yes, our company offers professional fabric couch cleaning services.
What is the best way to get stains out of a couch?
Treat stains as soon as possible by blotting up excess liquid. Use a stain remover formulated for upholstery or make a solution of mild dish soap and water. Gently dab on the stain and rinse.
How often should I have my couch professionally cleaned?
Fabric couches should be professionally cleaned every 12-18 months to remove embedded dirt and rejuvenate the fabric. More frequent cleaning may be needed for heavily used couches.
Upholstery Cleaning
Call us on (03) 6145 0084 Same Day Couch Cleaning Services
Location:Northcote, 3070, Victoria, Australia.