Couch Sanitisation Is One Of The Best Ways To Keep Your Couch Germ-free
At CBD Couch Cleaning Melbourne, we understand the importance of keeping your couch clean and sanitized. That's why we offer a comprehensive range of couch sanitisation services. Our team is highly experienced and uses the latest technology to ensure that your couches are properly sanitized and free from germs, bacteria, dust mites and other allergens.
Our upholstery cleaning services include deep cleaning with specialized detergents, steam cleaning to eliminate dirt and grime, deodorizing to get rid of bad odours, spot treatment for stubborn stains and more. Our Professional Upholstery Cleaners also provide specialized treatments such as fabric protection to keep your couches looking great for longer. With our professional couch sanitisation services, you can rest assured that your furniture will be well taken care of.
Get Benefits of Couch Sanitisation Service
Couch deodorizing and sanitizing services are becoming increasingly popular due to their ability to keep couches clean and smelling fresh. These services provide a range of benefits, including eliminating odours, reducing the risk of mould and mildew growth, protecting against dust mites, and providing long-lasting protection against bacteria.
Lots Of Couch Cleaning Services, Our Professional Team Gives
Our Services
Fabric Couch Steam Cleaning
Couch Steam Cleaning is increasingly popular and required as homeowners strive to maintain their furniture in a clean and odour-free condition. With the help of professional steam cleaning services, homeowners can easily remove dirt, bacteria, and other allergens that may be present in their couches.
Fabric Couch Odour Treatment
Fabric Couch Odour Treatment helps to reduce any odours that may be present on the couch due to smoking or pets. It is an effective way to keep your couches looking and smelling great for years to come.
Couch Pet Hair Removal
We are professionals and remove pet hair by using advanced steam cleaning tools and techniques. We can ensure that your couches are cleaned thoroughly while preserving their fabric integrity.
Fabric Couch Stain Removal
By investing in regular stain cleaning and couch spot removal services, you can ensure that your couch is kept clean and free from any damage caused by stubborn stains or dirt build-up.
Couch Dry Cleaning
Couch Dry Cleaning is an important part of keeping your couch looking and feeling its best. With regular maintenance, you can keep your couch looking good with the fastest dry cleaning method. Furthermore, our experts specialized to get rid of any unpleasant smells from the couch.
Couch Mould Treatment
Couch mould removal will help remove dirt, dust, stains, allergens and other debris trapped in the fabric of your couch. This will also help prevent mould growth which can cause odours and damage the fabric of your couch.
Our company, CBD Couch Cleaning Melbourne cleans a wide variety of sofas, including those made of leather, suede, wool, cotton, linen, silk, and acrylic. Hire our professionals to clean or deodorise your couch in Melbourne.
Couch Sanitisation & Deodorising Process
Couch sanitisation and deodorisation are important tasks that need to be done regularly in order to keep your couch looking and smelling fresh. This process can be done quickly and easily with the right tools. Here is the process;
Our Expert Couch Cleaners inspect and check the requirement of your upholstery.
Then, our team prepares the cleaning solutions and pre-treats the couch or upholstery accordingly.
Our professional cleaning team also uses steam cleaning machines and equipment to deep clean the couch.
Then, we sanitize the upholsteries and make them fresh by leaving them with a good fragrance.
Finally, we remove the residue and dry the couch professionally.
Simple Signs You Need to Sanitize or Clean Your Couch!
When you become aware of an unpleasant odour emanating from the upholstery.
When you notice that the appearance of your sofa is changing, you should seek professional assistance.
Alternatively, you may engage a professional for stain removal and sofa sanitization if your couch is stained.
When dirt begins to accumulate and influence the air quality, couch sanitizing becomes important as well.
If the sofa has noticeable dullness or pet stains, you may also call our experts for professional Couch Sanitisation.
Why Hire Professionals From CBD Couch Cleaning?
CBD Couch Cleaning Melbourne is the perfect choice for those who want to ensure their couches are kept clean and fresh.
Experience: With years of experience in the industry, we have developed a unique cleaning process that guarantees your upholstery will look and feel its best.
Non-toxic process: Our process is safe and non-toxic, ensuring no damage will be done to your furniture while still delivering superior results.
Competitive rates: We also offer competitive rates that make our services accessible to everyone.
Emergency Couch Cleaning: With CBD Couch Cleaning Melbourne, you can rest assured that your furniture is in good hands because we also offer Emergency Couch Cleaning!
Call us today and let's get started with our booking of Couch Sanitisation! We can make your couches clean and healthy for your family and pets. Our staff have Certificate III in Cleaning Operations.
Melbourne Nearby Locations Where We Serve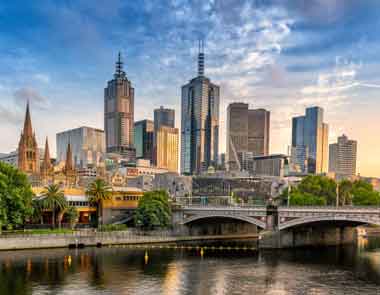 CBD Couch Cleaning Melbourne
Location :-
A9/301 King Street Melbourne, VIC 3000
Hours of Operation : Mon-Sun 6:00 am-9:00 pm
Costumers Rating (116)
Testimonials
"Hi, I am Marc. I have been in connection with this company for many years. Are you looking for a professional couch cleaning service in Melbourne? Look no further than CBD Couch Cleaning Service! They are the best service provider for couch cleaning in the area, and I am always impressed with their services.
"Adam, my couch was starting to look a bit dirty and I was worried about the state of my upholstery. I decided to search for a couch cleaning service in my area, and I am so glad that I found CBD Couch Cleaning. They did an amazing job cleaning my couch, and it looks brand new again! The service was very affordable, and they were able to come out to my house on short notice. I would highly recommend this company.
"Mathew, I have many couches and upholsteries at my home and I often call experts from this company to clean them. You can also trust this company for couch cleaning services in Melbourne. This team keeps on pushing itself to serve its customers in the best way.
Reviews
Recommended Company
I recently used a CBD Couch Cleaning service, and I'm thrilled with the results. The team was professional and punctual. What's even better is their commitment to eco-friendly products. Highly recommended!
Great At Work
The couch was looking a bit worse for wear, but after this couch cleaning service got to work, it looks like new again. They were very careful and thorough, and I can't believe how much better my couch looks now.
Professional Couch Cleaning
I was looking for a professional couch cleaning service and found this team. You should also look no further than CBD Couch Cleaning service. They did an amazing job cleaning my couch and I was happier with the results.
Reach Here
CBD Couch Cleaning Melbourne
Location: Melbourne VIC 3000
Call us at @03 6145 0084