Irritated With Nasty Smell or Mould Stains? Call Professionals at CBD Couch Cleaning Melbourne
Mould on couches can be very problematic and air can be also affected if you don't clean mould or couch stains. If you are also dealing with such a problem and want to get rid of the Couch Mould and Odour, call our professional couch cleaners working at CBD Couch Cleaning Melbourne. We have safe couch cleaning solutions to use on all types of couches or upholstery. We provide services with a satisfaction guarantee, so you can be sure that you will get the results you need. So, call us and hire our Upholstery Mould And Odour Removal.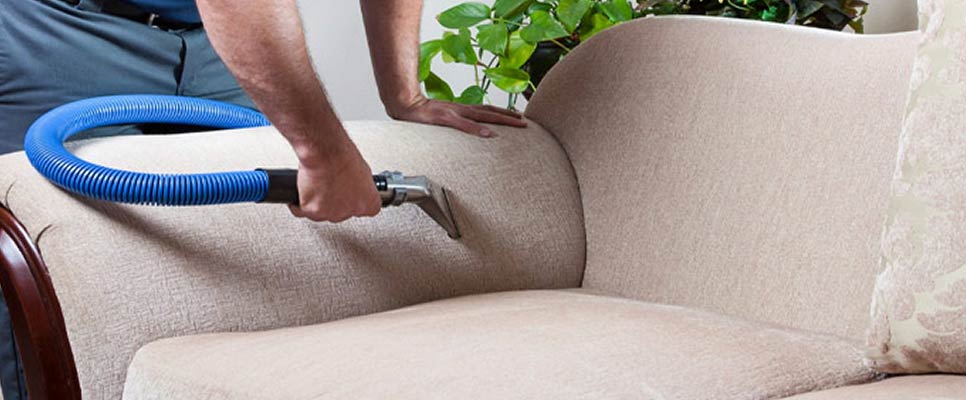 Some Benefits of Hiring Couch Mould Removal Services
Here are some of the benefits of having couch mould and odour removal services:
Entire furniture and upholstery are cleaned and sanitized before returning to you.
Furniture and upholstery that is affected by mould will be free and can be used again after getting a cleaning service.
The house smells fresh and clean when finished.
Mould residue will not spread throughout the home due to thorough professional cleaning.
The cost of hiring a professional is worth it in the long run because professional cleaning extends the lifespan of your couch.
You won't have to worry about causing any damage to your home because professionals use an effective cleaning solution.
Our Services
Get Couch Cleaning Options For Removing Mould and Odour
There are several options available for couch mould and odour removal. At CBD Couch Cleaning, we provide high-quality services and assist our customers professionally. Here are some couch cleaning options that you can avail of from our company.
Couch Dry Cleaning
Upholstery Dry Cleaning helps to protect your couch from dirt, stains, and even pet hair. With regular couch dry cleaning services, you can keep your sofa looking like new for years to come.
Couch Odour Treatment
Removing mould and odour from your couch can be a daunting task, but with the right process, it can be done quickly and effectively. Our professional upholstery cleaners get rid of mould and odour from your couch so easily by using the latest cleaning techniques.
Scotchgard Couch Protection Treatment
When you worry about spills and stains on your couch, you can also call us for Scotchgard protection treatment, it is the perfect solution. This service provides deep cleaning of your couch to remove dirt, dust, and odours.
Couch Stain Removal
With the advent of our couch stain cleaning services, homeowners are now able to keep their couches looking and feeling like new for longer. To give this kind of service, we use a variety of techniques to deep clean your sofa.
Couch Sanitisation
Our couch sanitisation service also gives you many benefits and is very helpful to eliminate the odour from the couch. With this service, you can keep your couches smelling fresh for longer periods of time.
Couch Steam Cleaning
Our professional upholstery cleaners can give also the greatest sofa steam cleaning service at an affordable price. Through our steam cleaning procedure, we will get rid of any mould spots, odours, or other signs of contamination from your sofas.
Our Professional Couch Mould And Odour Removal
From identifying the source of the problem to taking preventive measures, our professional couch cleaners cover everything you need to know about removing mould and odour from your couch.
First, we identify the source of the problem. If you live in a humid climate, we will use professional techniques to dry the room by using a dehumidifier.
If this still does not work, we remove any sources of moisture from your home and cover them with plastic sheeting or newspapers.
To remove any pollen and other possible allergens that can lead to mould, we steam clean the couch & upholstery.
Then, we dry the couch and ventilate the room so that this process can give you fast results. This will prevent mould spore growth on dry surfaces like your walls or floors where they are less likely.
When to Contact a Licensed Couch Cleaner
Over time, has your couch faded or not? If yes, call experts for Mould And Odour Removal.
When the spills and stains on your couch.
The couch has pet hair on it.
The couch's apparent moulds.
Having a bad feeling when sitting on the couch.
Why Choose Our Company, CBD Couch Cleaning Melbourne?
CBD Couch Cleaning Melbourne is a leading provider of couch cleaning services in Melbourne. Our team consists of skilled cleaners who have been trained to provide you with the most reliable and effective services available. With our extensive experience in the industry, we are able to deliver superior results that will leave your furniture looking new again! For a couch cleaning service that will meet all your needs, call CBD Couch Cleaning Melbourne today and get;
Same-day Couch Mould and Odour Removal
Eco-friendly cleaning services for all types of couches
Free quotes and advice
Discount on every booking
Best results
Our staff have Certificate III in Cleaning Operations
Melbourne Nearby Locations Where We Serve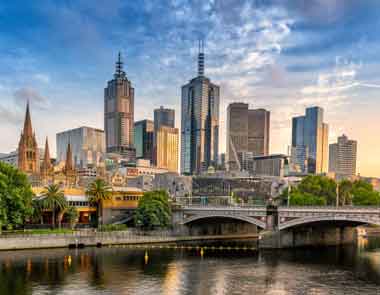 CBD Couch Cleaning Melbourne
Location :-
A9/301 King Street Melbourne, VIC 3000
Hours of Operation : Mon-Sun 6:00 am-9:00 pm
Costumers Rating (116)
Testimonials
"Hi, I am Marc. I have been in connection with this company for many years. Are you looking for a professional couch cleaning service in Melbourne? Look no further than CBD Couch Cleaning Service! They are the best service provider for couch cleaning in the area, and I am always impressed with their services.
"Adam, my couch was starting to look a bit dirty and I was worried about the state of my upholstery. I decided to search for a couch cleaning service in my area, and I am so glad that I found CBD Couch Cleaning. They did an amazing job cleaning my couch, and it looks brand new again! The service was very affordable, and they were able to come out to my house on short notice. I would highly recommend this company.
"Mathew, I have many couches and upholsteries at my home and I often call experts from this company to clean them. You can also trust this company for couch cleaning services in Melbourne. This team keeps on pushing itself to serve its customers in the best way.
Reviews
Recommended Company
I recently used a CBD Couch Cleaning service, and I'm thrilled with the results. The team was professional and punctual. What's even better is their commitment to eco-friendly products. Highly recommended!
Great At Work
The couch was looking a bit worse for wear, but after this couch cleaning service got to work, it looks like new again. They were very careful and thorough, and I can't believe how much better my couch looks now.
Professional Couch Cleaning
I was looking for a professional couch cleaning service and found this team. You should also look no further than CBD Couch Cleaning service. They did an amazing job cleaning my couch and I was happier with the results.
Reach Here
CBD Couch Cleaning Melbourne
Location: Melbourne VIC 3000
Call us at @03 6145 0084