Give a Complete Fabric Protection To Your Upholstery
When you own upholstery items in your home, stains could be one of the most common problems in your home. It can be a real nuisance, especially when it gets stuck on your furniture. Fortunately, there are a few techniques that can help you get rid of stains on your couch. From fabric couch stain removal to mould treatment. And we use different methods to keep your couch free from stains and provide Upholstery Fabric Scotchgard Protection. We at CBD Couch Cleaning Melbourne, use effective solutions that are made with natural ingredients. So, contact us now and get the best treatment for your couch.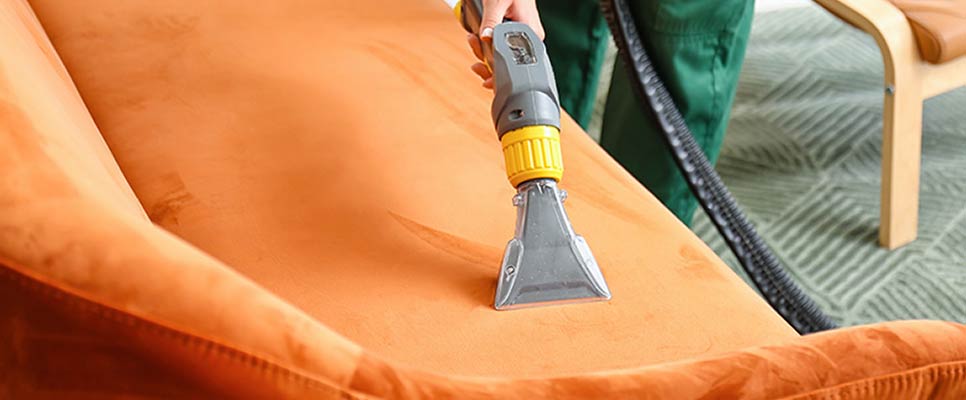 Get All Required Benefits Of Scotchgard Couch Protection Treatment
Upholstery fabric Scotchgard protection helps to protect your furniture from dirt, stains, spills, and other damage. With this service, Here are some of the benefits that you will get if you hire us for Upholstery fabric Scotchgard protection.
Upholstery fabric Scotchgard protection service is a great way to keep your couch looking new and fresh for years.
You can enjoy peace of mind knowing that your sofa is well-protected and that it will last longer than before.
It provides an extra layer of protection that can help extend the life of your furniture
It also saves you money in the long run.
Improvement in air quality is also one of the benefits of Scotchgard's couch protection treatment service.
Our Services
Effective and Most Working Process of Couch Stain Protection
Couch stain protection is an important aspect of keeping your couch looking new and presentable. While there are many commercial products available to protect your couch from stains, hiring professionals has been a good choice.
First, we find the main stains and determine how old the stains are.
We vacuum the couch and other upholstery items to remove dirt and dust. This vacuuming will ease the Upholstery Stain Removal Process.
Then, our Professional Upholstery Cleaners use effective cleaners to eliminate the stains from the upholstery. If the stain is especially stubborn, we try using a damp tea towel or toothbrush to scrub up any excess stain trash with white vinegar to remove stubborn stains from couches.
We clean the whole couch with a steaming process and remove germs and bacteria to make your upholstery a safe place to relax.
Finally, we spray the Upholstery fabric Scotchgard protection. This will protect your couch or upholstery from unusual stains.
Several Upholstery Cleaning Services, You Can Get From CBD Couch Cleaning
Couch Dry Cleaning
We will protect your upholstery from stains and spills, make cleaning easier, and can help to maintain the look and feel of your furniture for years to come. Just, simply get the best results with our Couch Dry Cleaning.
Couch Deodorisation
For sofa and couch deodorization today, call us right away. Maintaining your sofa's cleanliness, freshness, and safety is possible with the help of our couch deodorization.
Couch Stain Removal
We will also use special products to help remove stains from your couch without damaging it. With the right techniques and products, our Professional Upholstery Cleaners make sure that your couch is always looking its best.
Couch Sanitisation
Our Couch Sanitisation is an important service to clean your couch. It helps to remove odours, bacteria and other contaminants from the fabric of your couch, ensuring that it remains hygienic and safe for use.
Couch Steam Cleaning Melbourne
For private clients, corporate clients, and commercial premises, we provide Couch Steam Cleaning services. This is the best method to keep your upholstery in good condition and we use it by using professional cleaning strategies.
Usual Basic Signs That Tell You To Get Couch Cleaning Or Stain Protection
Keeping your couch clean is essential for a healthy home. To ensure that your family remains safe and healthy, it is important to know the signs that indicate you need to get your couch cleaned or sanitized.
Here are some basic signs that show you need couch cleaning or sanitisation:
You have discomfort when you sit or unwind on the sofa.
If you see any spills or stains on the couch.
Having a foul smell or merely looking unclean.
when the appearance of your couch is deteriorating.
or if you notice pet hair, mould, or fur on the couch.
You can call professionals to clean the sofa if you find that it is unclean and reduces the quality of the air. As well as, you can ask to apply the Upholstery fabric Scotchgard protection.
Why Choose Our Company, CBD Couch Cleaning Melbourne?
CBD Couch Cleaning Melbourne is your go-to destination for all your couch cleaning needs.
For over a decade, they have been providing professional and reliable couch cleaning services to their clients in the Melbourne area.
With their experienced team of cleaners, they are able to deliver top-notch results with every job.
Our Upholstery Cleaning Specialists use advanced techniques and equipment to ensure that your furniture is cleaned thoroughly and safely.
Our services are affordable and they offer a satisfaction guarantee for their work.
Contact CBD Couch Cleaning Melbourne today for all your couch cleaning needs even on an emergency basis. Our company's professionals will give you Same-day Upholstery fabric Scotchgard protection. Our staff have Certificate III in Cleaning Operations.
Melbourne Nearby Locations Where We Serve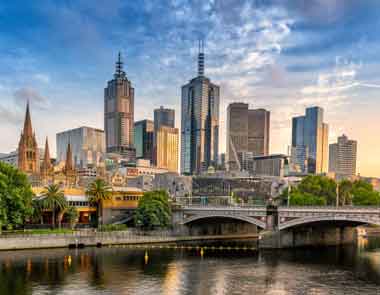 CBD Couch Cleaning Melbourne
Location :-
A9/301 King Street Melbourne, VIC 3000
Hours of Operation : Mon-Sun 6:00 am-9:00 pm
Costumers Rating (116)
Testimonials
"Hi, I am Marc. I have been in connection with this company for many years. Are you looking for a professional couch cleaning service in Melbourne? Look no further than CBD Couch Cleaning Service! They are the best service provider for couch cleaning in the area, and I am always impressed with their services.
"Adam, my couch was starting to look a bit dirty and I was worried about the state of my upholstery. I decided to search for a couch cleaning service in my area, and I am so glad that I found CBD Couch Cleaning. They did an amazing job cleaning my couch, and it looks brand new again! The service was very affordable, and they were able to come out to my house on short notice. I would highly recommend this company.
"Mathew, I have many couches and upholsteries at my home and I often call experts from this company to clean them. You can also trust this company for couch cleaning services in Melbourne. This team keeps on pushing itself to serve its customers in the best way.
Reviews
Recommended Company
I recently used a CBD Couch Cleaning service, and I'm thrilled with the results. The team was professional and punctual. What's even better is their commitment to eco-friendly products. Highly recommended!
Great At Work
The couch was looking a bit worse for wear, but after this couch cleaning service got to work, it looks like new again. They were very careful and thorough, and I can't believe how much better my couch looks now.
Professional Couch Cleaning
I was looking for a professional couch cleaning service and found this team. You should also look no further than CBD Couch Cleaning service. They did an amazing job cleaning my couch and I was happier with the results.
Reach Here
CBD Couch Cleaning Melbourne
Location: Melbourne VIC 3000
Call us at @03 6145 0084