Unlock the Beauty of Your Furniture: Expert Upholstery Cleaning in Docklands
Discover the key to unlocking the beauty of your furniture with Expert Upholstery Cleaning in Docklands. Our specialized services work wonders in revitalizing your upholstery, eliminating dirt, stains, and odors, bringing back the new-like appeal of your furniture. With skilled technicians and advanced techniques, we handle all types of upholstery with precision and care. Experience a fresh and immaculate living space as our expert cleaning elevates your home's ambiance. Trust us to revitalize your furniture's beauty with Expert Upholstery Cleaning.
Our tailored services cater to various fabric types, ensuring your furniture receives the care it deserves. Don't let grime and dust dim the beauty of your furnishings; experience the revitalizing touch of our upholstery cleaning services in Docklands today.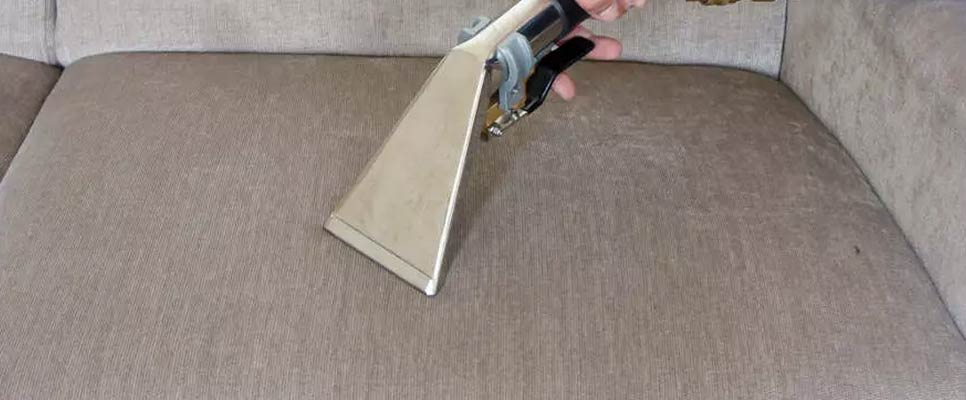 Get Your Sofa Cleaned and Protected by the Pros in Docklands
Sofas come in a lot of different designs. Plus are made up of different fabrics. Along with different colours and textures. All this differentiates them in different ways to be cleaned properly. This is extremely important. A professional knows these specific conditions. A proper inspection followed by deep steam is included in the cleaning process. Furthermore, we ensure applying the most effective treatment. This ensures the best results.
Our professional sofa cleaners provide complete stain removal. Moreover, we use eco-friendly cleaning solutions. Along with advanced and completely safe techniques for stain removal, we ensure the results be a clean look on your couch. Our quick procedure saves you a lot of energy, time and effort.
3] Leather protection
Leather demands regular basic cleaning. Surely regular brushing is going to get rid of soil and dirt on the couch. But for shiny maintenance, you need a professional. A leather couch needs a cleanup professionally done at least twice a year. Our experts also provide leather protection services. This technique is used for leather couches specifically.
4] Fabric sofa cleaning
Our upholstery cleaning Docklands experts clean all types of fabrics with specially designed solutions for cleaning. Specific fabrics need specific treatments. And we got it covered. From fabric stain removal to mould removal, our cleaning team always delivers the best results. Plus, we ensure the fabric is thoroughly cleaned and disinfected from nasty germs and bacteria.
5] Sofa mould removal
Sofas are very easily susceptible to black mould. The fungus appears as a black mass of cotton layered all over the couch. They are hazardous and cause allergies and potential diseases. Their spores spread easily. Our cleaning experts use commercially safe products to kill the black mould. This ensures a future attack from the black fungus. Hence, get rid of them once and for all.
Why Choose Us For Upholstery Cleaning
When it comes to Upholstery Cleaning in Docklands, choosing us means selecting a service that stands above the rest. Our dedicated team of experienced professionals is committed to providing top-notch results that exceed expectations. With years of expertise in the industry, we understand the unique cleaning requirements of different upholstery fabrics and employ cutting-edge techniques to ensure a thorough and gentle clean.
Customer satisfaction is our utmost priority, and we take pride in offering affordable, reliable, and timely services. Trust us to revitalize your furniture, providing a fresh and hygienic living space you'll love.
What We Do
Our Experts Clean Upholstery of All Types
Throw Pillow Sofa Cleaning
Lawson Sofa Cleaning
Couch Arm Cleaning
Dining Chair Upholstery Cleaning
Modern Upholstery Cleaning
Three Seater Sofa Cleaning
Patterned Cotton Upholstery Cleaning
Side Skirt Couch Cleaning
Leather Upholstery Cleaning
Two Seater Upholstery Cleaning
Microsuede Couch Cleaning
Camelback Sofa Cleaning
Microfibre Couch Cleaning
Corner Skirt Panel Cleaning
Cabriole Sofa Cleaning
White Leather Couch Cleaning
Linen Upholstery Cleaning
Sectional Upholstery Cleaning
Armchair Cleaning Cleaning
Tuxedo Upholstery Cleaning
Chesterfield Sofa Cleaning
Ottoman Cleaning Cleaning
Our Sofa Cleaning Procedure
1] Inspection:
This is an essential first step. This provides information on the further procedure.
2] Vacuuming
A thorough row vacuuming is done to ensure the removal of any dust and dirt from the sofa.
3] Stain treatment
This step ensures any harsh stain removal. Therefore giving a fresh look to the sofa.
4] Steam cleaning
This step is done after inspecting to ensure the sofa is cleaned completely from within
6] Drying
After steam cleaning, the sofa is quickly dried to prevent any damage.
7] Deodorizing
This last step ensures a fresh-smelling-cleaned sofa for you to enjoy.
Get in touch with our team of local couch cleaners that have been working in this profession for over a decade. Our professionals have received the training and honed the skills for professional couch cleaning. Thus, offering the best results for couch cleaning. Do not search anymore, we are what you are looking for. Ring our toll-free number now! 
All Nearby Areas We Serve
How to Maintain Upholstery?
Maintaining upholstery is crucial for its longevity and appearance. Follow these tips for optimal care:
Vacuum regularly to remove dust and debris.
Immediately blot spills with a clean cloth.
Avoid direct sunlight to prevent fading.
Use upholstery protectors to guard against stains.
Rotate and flip cushions for even wear.
Schedule professional cleaning to deep clean and refresh the fabric.
Follow manufacturer's cleaning instructions for best results.
Upholstery Cleaning
Call us on 03 6145 0084 Same Day Couch Cleaning Services
Location:Docklands, 3008,Victoria, Australia.