The Best Team In Cranbourne For Upholstery Cleaning
Upholstery cleaning is an important element of furniture maintenance. It is made of a soft and high-quality cloth. The upholstery could likely be destroyed if it is not cleaned correctly. As a result, it is strongly advised that you employ a professional to wash your upholstery. If you wish to schedule our upholstery cleaning Cranbourne services, do call us at 03 6145 0084.
We are accessible day and night. Thus do not hesitate to ring us. Upholstery when dirty contains a lot of germs and bacteria. Moreover, it emits a foul odour. This can further cause allergic problems and also health problems.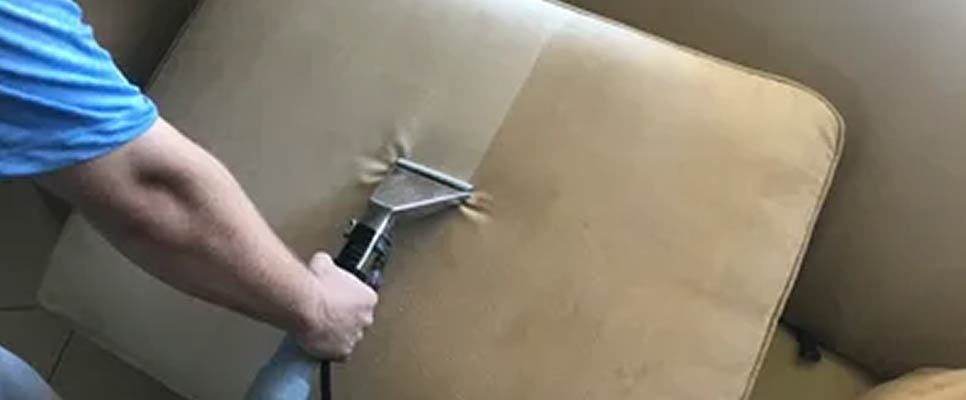 We at CBD couch cleaning have provided great service for many years. You can call us in both an emergency and a non-emergency scenario. Our professionals will be at your location in a short amount of time. We provide a comprehensive range of upholstery services. In addition, the best upholstery cleaning system is possible. Aside from that, our team of specialists is available round the clock to supply you with any upholstery cleaning options. Regarding service pricing, we consistently charge very reasonable rates. So do not delay further in contacting us. We will make your upholstery look brand new on the same day of the confirmed appointment.
Hire Our Local Upholstery Cleaners In Cranbourne For Emergency Couch Cleaning
In the event of an emergency, we have local couch cleaners from all across Cranbourne on our team to assist you. As a result, our services are available throughout the Cranbourne region 24 hours a day. Furthermore, because the Upholstery Cleaning Cranbourne team is local. The couch cleaning cost of urgent couch cleaning services is lower than that of other organisations in Cranbourne. So can save our customer service number for your emergency sofa cleaning options now that you are aware of them. Our low-cost service never compromises the service quality. Moreover, our staff is reliable. So you can count on us for service. Thus hire us for the upholstery cleaning service as soon as possible. In addition to that, we use recent tactics for serving you. This gives more successful results. Moreover, the upholstery cleaning solutions we use are environmentally friendly.
Our Services
Upholstery Cleaning Process- Good For All Fabrics
Upholstery cleaning is an important part of maintaining the cleanliness and appearance of your furniture. Here is an overview of our upholstery cleaning process:
Pre-inspection: A professional upholstery cleaner will inspect your furniture to determine its condition, fabric type, and any specific stains or spots that need to be addressed.
Pre-vacuuming: Before cleaning, your furniture will be thoroughly vacuumed to remove any loose dirt or debris.
Pre-treatment: Depending on the fabric type and stains present, a pre-treatment solution will be applied to the upholstery to break down and loosen dirt and stains.
Cleaning: The upholstery will then be cleaned using a variety of methods, including steam cleaning, hot water extraction, or dry cleaning. The method used will depend on the type of fabric and level of soiling.
Spot treatment: If any stains or spots remain after cleaning, a spot treatment will be applied to remove them.
Deodorizing: A deodorizer may be applied to neutralize any unpleasant odours and leave your furniture smelling fresh.
Post-inspection: Once cleaning is complete, the upholstery cleaner will inspect your furniture to ensure that all stains and spots have been removed and that the upholstery is clean and fresh.
It's always best to consult a professional upholstery cleaner for the best results. Regular upholstery cleaning can add more years to your furniture life and keep it looking its best.
Is It Critical To Have A Leather Upholstery Cleaning Service?
Leather sofas are a significant investment that you make while designing your home. Leather is a material with high durability. But just because it is durable does not mean it will not get dirty. You want a sofa that is comfortable to sit on and complements the environment effectively. When you get home from work or a trip, one of the first furniture pieces you linger on is the couch. It is something that helps you relax by allowing you to lie down on it. You would not want a couch that stinks or has marks on it. Proper cleaning of your upholstery not just makes it look good. But also make it germ and bacteria-free. Thereby reducing your risk of getting allergies. So everyone shall clean its upholstery at least once a year. So appoint us soon.
Thus, use our upholstery cleaning solutions to thoroughly sanitise and deodorise your leather sofa. We help get rid of impurities from the sofa. To ensure that it smells fresh and is clean for you. Couch sweat removers, couch stain repair, couch sterilisation, couch deodorisation, and many other services are available from us. Thus pick up your phone and ring us. It will be an honour to serve you. We have customer-friendly relationships. So will never let you down. Moreover, we will provide you with top-class service.
Our Professionals Serve All These Nearby Areas
Why Should You Use Our Skilled Cranbourne Upholstery Cleaning Service?
Upholstery cleaning is a time-consuming process. Moreover a hectic procedure. There will be terrible implications if this is not done correctly. Finally, for this work, you must contact the best professional upholstery cleaners. We provide great service in Cranbourne and the neighbouring areas. We have developed a multitude of examples of whether you should choose our professional upholstery cleaners in Cranbourne.
Our cleaner has both a qualification and a licence in this sector as well as on-the-job experience. In addition to them, we have ongoing training sessions.
For this task, we get all of the necessary cleaning materials, apparatus, and cleaning chemicals. All the tools we use are of the latest technology. Thus it makes the work easier and more effective.
The cleaning agents used are non-toxic and environmentally friendly. Thus our upholstery solutions will not harm anyone.
Our Upholstery Cleaning Cranbourne team is trustworthy and dependable. So will never let you down.
We clean upholstery around the clock and offer the best service in Cranbourne.
You may also contact us on weekends and holidays.
We offer same-day and emergency upholstery services at our company.
Our upholstery pricing list is affordable and beneficial to everyone. Thus you need not worry about the budget anymore.
You may arrange our service whenever it is convenient for you, specifying the day, time, and location.
So there is no reason to deny us. Since we are the best upholstery cleaning company. So hire us as soon as possible.
About Cranbourne
Cranbourne is a city in Melbourne, Victoria, Australia, 43 km south-east of Melbour ne's Central Business District. We also offer services in Cranbourne East, North, South, West, Devon Meadows, Five Ways, Junction Village, Skye and more.
FAQs
Why should I have my upholstery cleaned?
Regular cleaning prolongs the life of your furniture and maintains a clean and healthy environment.
Is professional upholstery cleaning better than DIY methods?
Yes, professionals have the expertise and equipment to achieve deeper and more effective results.
Is upholstery cleaning suitable for old furniture?
Yes, cleaning can restore the beauty of older furniture.
Upholstery Cleaning
Call us on (03) 6145 0084 Same Day Couch Cleaning Services
Location:Cranbourne, 3977, Victoria, Australia.