Couch Stain Removal Services, With The Best Couch Cleaning Results
Stains can be an indicator of allergens such as pet dander, mould spores, and other airborne pollutants that can cause discomfort and trigger asthma attacks. And, we all know the value of couches in our homes. We never want to lose the original look but stains could be the reason and we are professionals to help with all couch cleaning issues. We are professionals and give 24/7 hours availability for providing professional couch cleaning & couch stain removal services. Our professional couch cleaners at CBD Couch Cleaning Melbourne are hard-working to offer you the best cleaning outcomes with their professional strategies. So, contact us for the best services and get any time booking.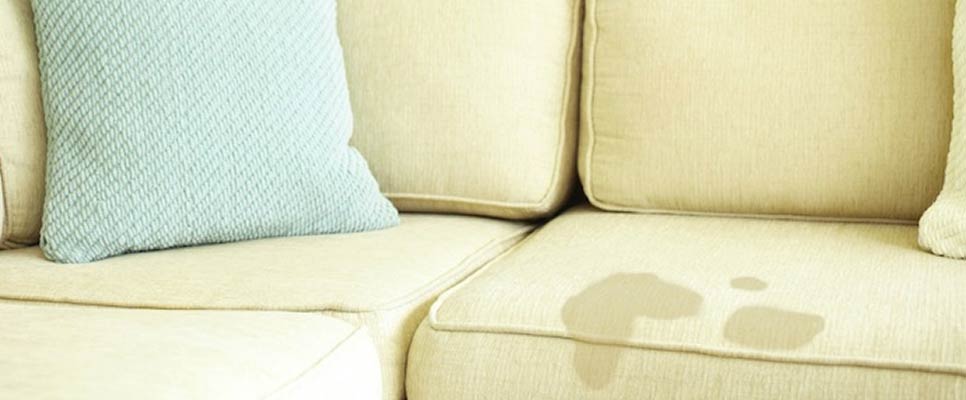 Benefits of Hiring Professional Couch Stain Treatment
Professional couch stain treatment is a great way to make sure that your couches and other furniture stay looking great for years to come. Having a professional service come in and do the job can save you time, money, and hassle. Here are some of the benefits of having professional couch stain treatment in your home:
With our professional services, we use specialized products that are designed specifically to remove tough stains without damaging the fabric of your furniture.
Professional services have the experience and expertise needed to identify the type of stain and determine the best way to remove it, preventing further damage or discolouration.
Our professional services can extend the lifespan of your couch. Our professionals protect against future staining by applying protective treatments that will keep your furniture looking like new for years.
Professional services can also provide advice on how to treat specific stains and how to prevent them from occurring in the future.
Professional Couch Cleaning Services, Available At CBD Couch Cleaning Melbourne
Having professional couch stain treatment done in your home ensures that you get quality results without having to worry about your couch. You can choose your required services for the couch. Here are some of couch cleaning services that we provide;
Our Services
Couch Dry Cleaning
If you're looking for an effective way to keep your couch looking and feeling like new with fast techniques, then our team's couch dry cleaning is the perfect solution. We dry clean the couch with professional strategies.
Couch Steam Cleaning
With our steam cleaning services, you can be sure that your couch or upholstery will look as good as new as it was in its original look. We remove dust and dirt from the couch and make it in a better condition.
Couch Sanitisation
Our experienced professionals use state-of-the-art technology to ensure that your couch or upholstery is thoroughly cleaned and sanitized.
Upholstery Anti-allergen Treatment
Our team takes pride in providing a safe, reliable and cost-effective way to keep your couches clean, fresh and free of dirt, dust, debris and allergens. With our couch anti-allergen treatment, we give a full makeover to your couch.
Couch Odour Removal
We use advanced cleaning techniques to ensure that your furniture is free from any unpleasant odours. We use effective techniques to remove all sorts of stains and spills. This includes Pet urine stains, dried food spills, crumbs and soiled dishes on couches.
Our Couch Stain Removal Method, Give Full Satisfaction With the Best Outcomes
Couch stain removal can be a daunting task, but with the right method and tools, it's possible to make your couch look like new again. Our Professional Upholstery Cleaners remove stains from your couch and restore its former glory. From pre-treating the stain to using special cleaning solutions, we help you get rid of any stubborn stains on your couch in no time.
First, we provide an inspection to determine what type of couch and how old is stained.
The second step in removing a stain on your couch is pre-treating the stain.
Then, we apply a small amount of liquid dish soap or white vinegar to the area where you'll be applying the cleaning agent, and rub it in. This will help eliminate any grease, which is an essential part of removing stains and odours.
We clean the whole couch where we see stains and give a better appearance to your couch by using the best cleaning strategies.
Finally, we dry the couch and leave it for you to relax. For this step, we use old towels or rags because they can soak up as much liquid as new material couldn't. It's also more effective if you place an old towel on top of the stain. Then, we use high-tech drying tools.
When You Need Couch Stain Removal Service?
It might be challenging to get rid of blood, wine, and coffee stains with only soap and water. So, when you see stains on the couch.
Spills of soda or other beverages can leave a sticky residue and bad odour on the couch's fabric, attracting dust and pet hair. So, when you notice a bad odour coming from the couch.
If your sofa is covered in a lot of pet hair and stains, it may be a clue that it needs a good couch cleaning or stain removal.
Dusty appearance, if you notice that stains on your sofa are making it appear dull, it may be time to clean it.
Why Call Our Company For Couch Stain Removal and Couch Cleaning
24/7 hours available for Emergency Couch Stain Removal.
We have certified and customer-friendly couch cleaning staff.
Free quotes and advice
We give eco-friendly couch cleaning services in Melbourne.
Services are available in both commercial & residential areas.
Our services are affordable and cost-effective.
Our staff have Certificate III in Cleaning Operations.
Melbourne Nearby Locations Where We Serve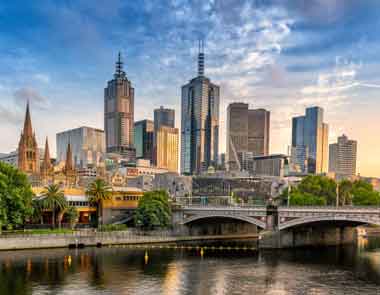 CBD Couch Cleaning Melbourne
Location :-
A9/301 King Street Melbourne, VIC 3000
Hours of Operation : Mon-Sun 6:00 am-9:00 pm
Costumers Rating (116)
Testimonials
"Hi, I am Marc. I have been in connection with this company for many years. Are you looking for a professional couch cleaning service in Melbourne? Look no further than CBD Couch Cleaning Service! They are the best service provider for couch cleaning in the area, and I am always impressed with their services.
"Adam, my couch was starting to look a bit dirty and I was worried about the state of my upholstery. I decided to search for a couch cleaning service in my area, and I am so glad that I found CBD Couch Cleaning. They did an amazing job cleaning my couch, and it looks brand new again! The service was very affordable, and they were able to come out to my house on short notice. I would highly recommend this company.
"Mathew, I have many couches and upholsteries at my home and I often call experts from this company to clean them. You can also trust this company for couch cleaning services in Melbourne. This team keeps on pushing itself to serve its customers in the best way.
Reviews
Recommended Company
I recently used a CBD Couch Cleaning service, and I'm thrilled with the results. The team was professional and punctual. What's even better is their commitment to eco-friendly products. Highly recommended!
Great At Work
The couch was looking a bit worse for wear, but after this couch cleaning service got to work, it looks like new again. They were very careful and thorough, and I can't believe how much better my couch looks now.
Professional Couch Cleaning
I was looking for a professional couch cleaning service and found this team. You should also look no further than CBD Couch Cleaning service. They did an amazing job cleaning my couch and I was happier with the results.
Reach Here
CBD Couch Cleaning Melbourne
Location: Melbourne VIC 3000
Call us at @03 6145 0084