Make Your Cleaning Easy For All types of Chair and Upholstery, Get Expert Service
Hiring CBD Couch Cleaning Melbourne is an effective way to keep your dining chairs looking their best. Our professional Dining Chair Cleaning Services will be the best option when you need to get back your chairs to their original look. Our team of experts is dedicated to providing the highest quality service and ensuring that your dining chairs look their best. We use the latest cleaning techniques and products to ensure that your chairs look as good as new ones. So, call us our professional couch cleaners and get your dining chairs professionally cleaned.
Our Professional and Effective Dining Chair Cleaning Method
Inspection
Our chair and upholstery inspections can help to identify any potential issues with the furniture that may need addressing before they become a bigger problem. By regularly inspecting dining chairs and couches, we ensure that your furniture remains in good condition for years to come.
Vacuuming
Vacuuming your dining chairs and couches is an important step in ensuring that the furniture remains clean and safe to use. This vacuuming can help to remove dirt, dust, and other debris from the fabric of the chairs and couches. On the other hand, your regular vacuuming can help to extend the life of the furniture, as well as keep it looking its best.
Our Services
Chair stain treatment
Chair stain treatment is one of the most effective methods of Dining chair cleaning and we use it in every cleaning process. In this process, we use effective and eco-friendly cleaning solutions to remove stubborn stains from the chairs and upholstery.
Soil Extraction and Rinsing (Steam Cleaning)
Our Dining chair cleaning specialists use hot water extraction to remove dirt, dust, and other debris from fabrics. Our team starts this process by wetting the surface of the fabric and then applying a detergent or other cleaning agent. Hot water is then released into the fabric, causing it to become soaked and soft. This allows for debris and stains to be easily removed from the fabric.
Drying
After using this technique, we dry your furniture and chair off and have it look as good as new.
Our Company's Services That We Offer In Melbourne
Upholstery protection is becoming increasingly popular as people recognize the importance of keeping their furniture looking new by using fabric protection. With our Upholstery Stain Scotchgard Protection, you can keep your upholstered furniture looking like new for years to come.
Steam cleaning is a water-based method and we use pressurized steam to clean upholstered dining chairs and other upholsteries. This helps to preserve the value of your chair and gives you peace of mind knowing that your chair or upholstery is protected from everyday wear and tear.
Our couch or chair stain removal services provide a comprehensive solution for protecting upholstered chairs from spills and stains. Our professional upholstery cleaners use specialized cleaning agents and techniques to remove dirt, grime, and stains from all types of fabrics, including leather, suede, velvet, and more.
With this chair odour treatment, we help in eliminating odours caused by smoke or pet accidents. Our professional techniques can be used to keep your chair looking like new for years to come.
Chair & Upholstery Anti-allergen treatment
Allergens can also trigger asthma attacks or other respiratory issues. Fortunately, there are several treatments available to help remove odours and allergens from upholstery fabrics. Upholstery Anti-allergen treatment is one of them. So, call us and get your professional services now!
Why Choose Us, CBD Couch Cleaning Melbourne?
Our couch cleaning company has the perfect solution for every upholstery cleaning issue. We clean your dining chairs and upholsteries by using professional strategies. Here are some other good reasons for choosing us:
We use advanced stain removal techniques that are safe and effective, so you can be sure that your couch will look like new again.
Our experienced technicians have more than 25 years of experience in treating chair stains, and they know exactly what needs to be done to get rid of them quickly and effectively.
We are certified and give proper maintenance to your dining chairs with regular Dining Chair Cleaning services.
We give same-day availability for providing Dining Chair Cleaning and All types of Upholstery Cleaning Services. Our expert have Certificate III in Cleaning Operations.
Melbourne Nearby Locations Where We Serve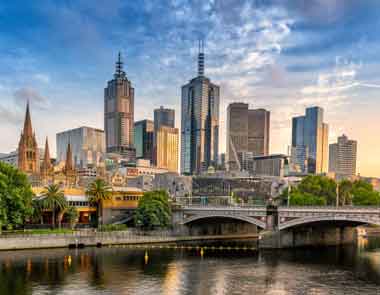 CBD Couch Cleaning Melbourne
Location :-
A9/301 King Street Melbourne, VIC 3000
Hours of Operation : Mon-Sun 6:00 am-9:00 pm
Costumers Rating (116)
Testimonials
"Hi, I am Marc. I have been in connection with this company for many years. Are you looking for a professional couch cleaning service in Melbourne? Look no further than CBD Couch Cleaning Service! They are the best service provider for couch cleaning in the area, and I am always impressed with their services.
"Adam, my couch was starting to look a bit dirty and I was worried about the state of my upholstery. I decided to search for a couch cleaning service in my area, and I am so glad that I found CBD Couch Cleaning. They did an amazing job cleaning my couch, and it looks brand new again! The service was very affordable, and they were able to come out to my house on short notice. I would highly recommend this company.
"Mathew, I have many couches and upholsteries at my home and I often call experts from this company to clean them. You can also trust this company for couch cleaning services in Melbourne. This team keeps on pushing itself to serve its customers in the best way.
Reviews
Recommended Company
I recently used a CBD Couch Cleaning service, and I'm thrilled with the results. The team was professional and punctual. What's even better is their commitment to eco-friendly products. Highly recommended!
Great At Work
The couch was looking a bit worse for wear, but after this couch cleaning service got to work, it looks like new again. They were very careful and thorough, and I can't believe how much better my couch looks now.
Professional Couch Cleaning
I was looking for a professional couch cleaning service and found this team. You should also look no further than CBD Couch Cleaning service. They did an amazing job cleaning my couch and I was happier with the results.
Reach Here
CBD Couch Cleaning Melbourne
Location: Melbourne VIC 3000
Call us at @03 6145 0084