Upholstery Cleaning Melbourne Cost
CBD Couch Cleaning provides thorough and effective cleaning solutions for a variety of upholstered furniture with a team of qualified specialists and advanced equipment. Although precise prices may vary depending on the size and condition of the furniture, CBD Couch Cleaning strives to provide free quotes and clear pricing. We are a trustworthy option for Melbourne residents who need Professional upholstery cleaning. For a range of upholstery, including sofas, armchairs, ottomans, and more, we are committed to offering high-quality cleaning services. Check here the cost factors and prices that Upholstery Cleaning Melbourne Cost for its services.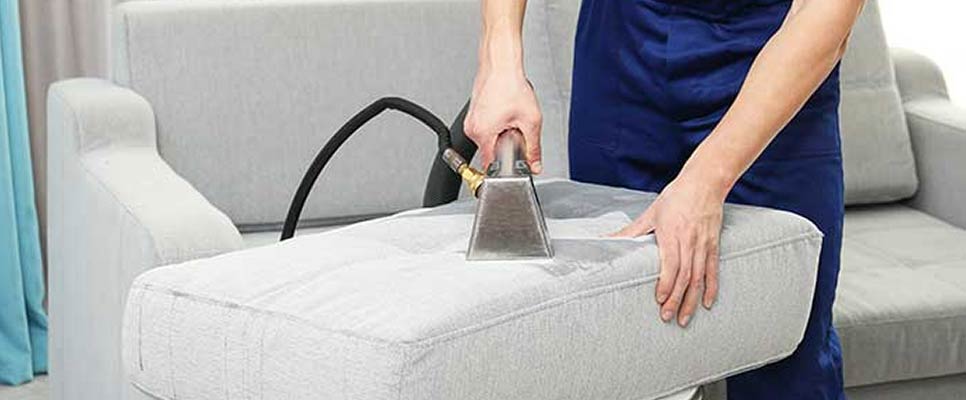 Factors Affecting Upholstery Cleaning Costs
The upholstery cleaning cost varies depending on several variables that affect the final cost. These are important things to think about before you check prices:
Bigger Items of Furniture Will Have Bigger Charges: Different upholstery cleaners will charge different prices for the cleaning. Of course, the bigger the piece is, the more the customers will be charged for the service. This is because the bigger furniture has more area that is to be cleaned and the small is easier to clean.
Type of Upholstery to be Cleaned: The upholstery that is lower in price and is made of fabrics like spandex can tolerate the use of cleaning products in a wider range. Therefore, they are easier for professionals to clean. On the other hand, if the fabric of the upholstery, that is to be cleaned, is made of expensive fabric, like spandex, the cost of cleaning is also going to be high. The fabrics that are very delicate like cotton and silk are going to be more costly to be cleaned.
Level of Dirt and Stains: The degree of dirt and the existence of difficult-to-remove stains might influence how difficult the cleaning process will be. The cost of cleaning upholstery that is severely stained or heavily dirty may increase.
Cleaning Procedure: Several upholstery cleaning procedures are available, including foam washing, dry cleaning, and steam cleaning. Based on the items and equipment needed, each approach has a unique set of expenses.
Additional Services: To improve the cleaning process, extra services like fabric protection treatments, deodorization, or allergy removal can be applied. These services can have an additional fee.
Cost Structure for Upholstery Cleaning in Melbourne
Here is a list of Melbourne's upholstery cleaning service pricing, covering several cleaning methods and usual costs:
Sofa (3-seater): $70 – $120
Sofa (4-seater): $100 – $150
Armchair: $40 – $65
Dining Chair: $20 – $35
Recliner Chair: $60 – $90
Ottoman: $30-$55
Sectional Sofa: $40 – $60
Fabric Dining Chairs (per set): $80 – $120
Improve The Experience With Available Add-Ons For Upholstery Cleaning
Here is a list of add-on services that clients in Melbourne can select to improve their couch-cleaning experience, along with related up-front extra costs:
Deodorizing: $10 – $28
Fabric Protection: $15 – $39
Pet Hair Removal: $10 – $26
Allergy Treatment: $20 – $50
Stain Guard Application: $25 – $40
Deep Odor Treatment: $30 – $55
Anti-Static Treatment: $15 – $25
Scotchgard Application: $30 – $50
Spot Treatment: $10 – $20
Mold and Mildew Treatment: $40 – $64
Sanitization and Disinfection: $30 – $57
Save More On Upholstery Cleaning With CBD Couch Cleaning
Clients can take advantage of attractive promotions and discounts at CBD Couch Cleaning. Benefit from our ongoing deals, which include:
New clients are provided with a flat 5% discount on their first upholstery cleaning service.
Have a watch out for our seasonal specials, which may entitle you to a flat-rate discount of 10% off upholstery cleaning at particular seasons of the year.
Additionally, we provide a flat 5% discount on upholstery cleaning services costing more than $299, ensuring major savings for those who choose us.
Contact CBD Couch Cleaning To Schedule Your Upholstery Cleaning Service TODAY!
At CBD Couch Cleaning, we provide a variety of easy ways for you to schedule our expert upholstery cleaning services. We are available to help you at any time. So contact us or Use our easy online booking form for sending all the necessary details asked and any special requirements you may have. After reviewing your form, we'll get in touch with you.